Beecroft Nursing Home - Cafe
Beecroft Nursing Home - Cafe
March 18, 2020
by ADMIN NFD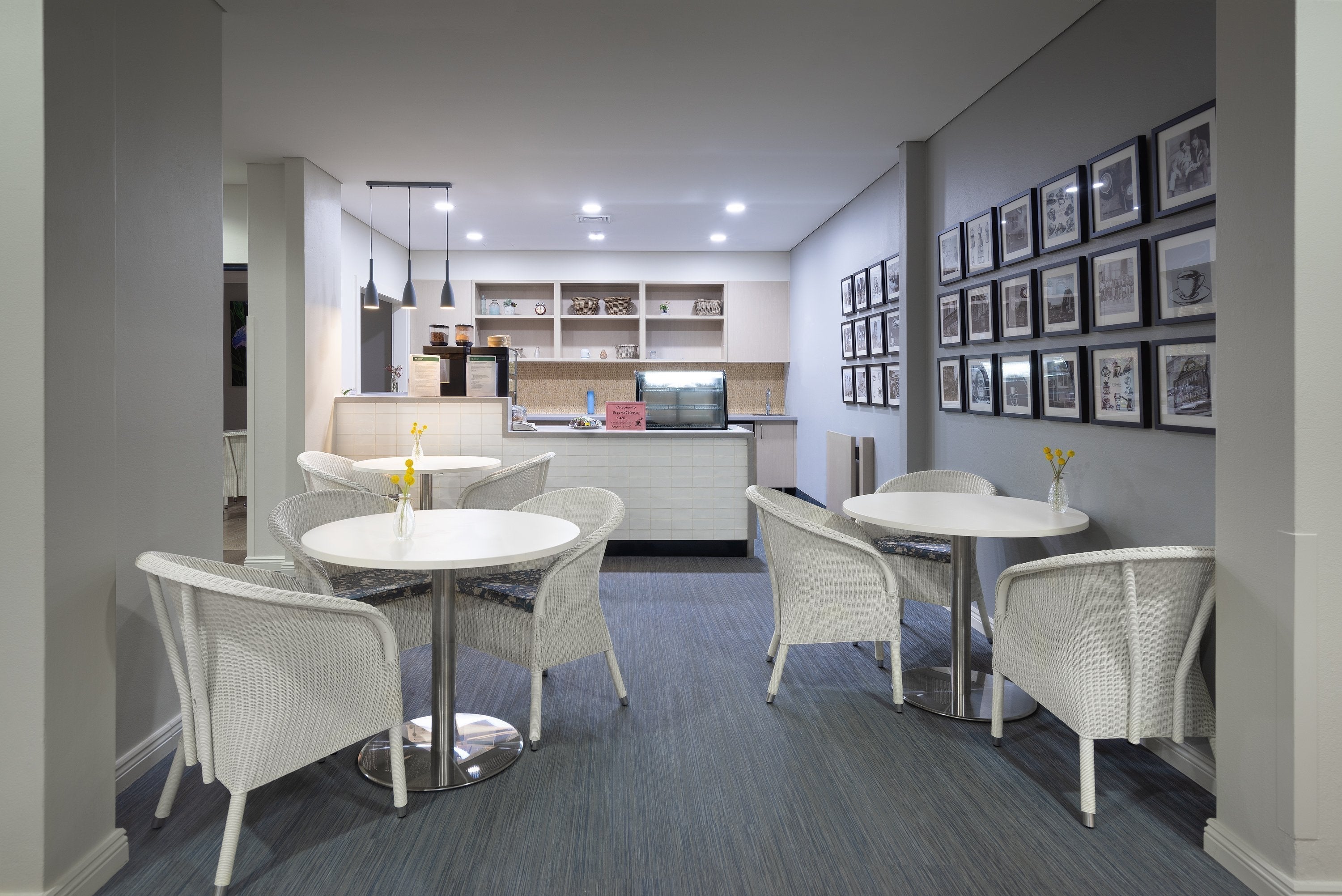 PROJECT BRIEF
When Beecroft Nursing Home's cafeteria section required refurbishment, the experienced team from Newline Carpets set to work to bring this space to life. At a cosy 45m2, something visually striking was needed to accentuate the space, with style and grace, but that would also meet the discerning requirements of the aged care sector.

Proudly supplied by NFD, Newline Carpets laid Loom+ Ombre woven vinyl planks in a Coastland colour selection. This selection assisted in creating a neutral balance off the existing wall colours, giving the space a relaxing and inviting atmosphere. The woven vinyl planks feature clean cut finishes preventing the fraying of edges. These clean cut finishes allow for a mix and match of planks to develop a unique look within a room.
On top of its crisp appearance, the woven vinyl's consistent thickness and dimensional stability can stand up to the high traffic and wear that is natural to cafeterias, and the unique requirements of Beecroft Nursing Home. Further serving the cafeterias needs, the woven vinyl planks boasts P3 slip resistance, and prevent liquid absorption, allowing for easy clean-up and protection from stains and dirt.
PROJECT SPECIFICATIONS
Project:
Beecroft Nursing Home - Cafe
Completion Date:
January 2020
Commercial Sector:
Health - Aged Care
Builder:
Newline Carpets
Products:
Loom+ Ombre – Coastland: 45m2