Campbell5 Multi-Residential
Campbell5 Multi-Residential
September 14, 2021
by ADMIN NFD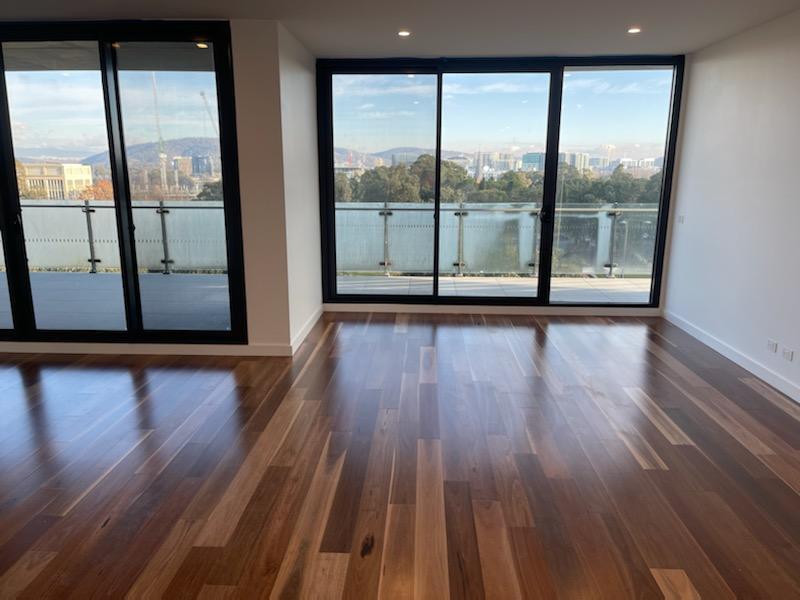 PROJECT BRIEF
Campbell5 is a 7-storey multi-residential lifestyle precinct situated in the heart of Canberra. Developed by JW-Land, the precinct was designed to reinvigorate the city's architectural, social and residential landscape.
The flooring choice needed to suit the overall vision which drew inspiration from global cities celebrated for their liveability, creativity and sense of place. In recognition of its location, the flooring selected was Eternity Australian Engineered Timber in Spotted Gum.
This select-grade timber floor is not only beautiful but offers considerable strength and longevity. With a 2mm solid spotted gum lamella and a cross laminated core, the chance of warping or moisture damage is significantly reduced. The 10,000m2 required to cover the floors was also a more cost-effective option than traditional timber without compromising on luxury. NFD were able to supply and deliver ahead of schedule in the current volatile conditions.
As an environmental choice, engineered timber is ideal as only a small part of the tree is used in the product. With a 5G click system, fire resistance and compatibility with underfloor heating, Eternity Engineered Timber Spotted Gum proved to be a great fit for this project.
The NFD team were proud to have worked with JW-Land to provide the right flooring product within the specified timeframe, with a stunning outcome for all stakeholders.
Project:
Campbell5 Multi-Residential
Client:
JW-Land
Completion Date:
July 2021
Commercial Sector:
Multi-residential
Location:
Canberra
Products:
Spotted Gum Australian engineered timber, Micro bevel product, 14mm/2mm, 136x1900 board size, Quantity-10,000m2