Carla Rausch Interior Design
Carla Rausch Interior Design
September 20, 2019
by ADMIN NFD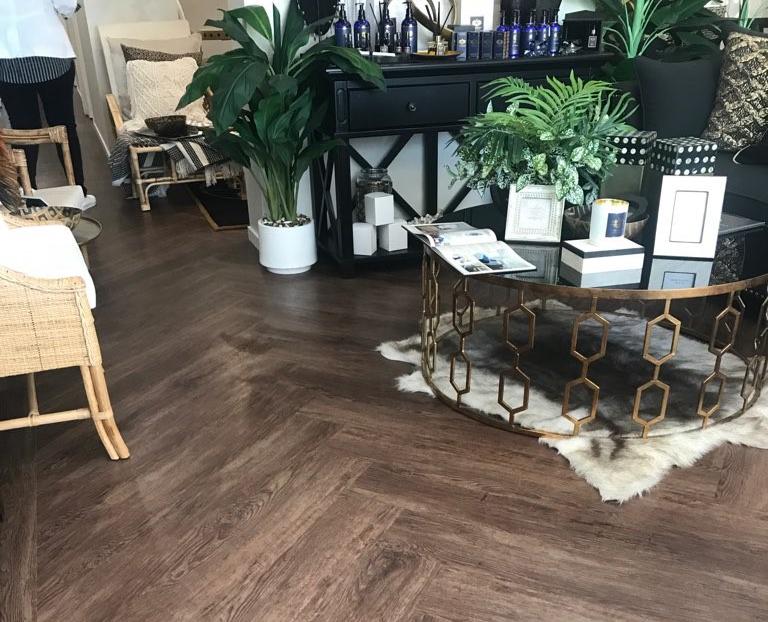 PROJECT BRIEF
Choosing the right flooring for an interior designers office is not an easy task, many factors needs to be considered; does the flooring complement the vision of the space? Does the flooring represent the designers sentimental designs? Does it balance aesthetics with practicality?
This Brisbane based interior designers office focuses on organic and raw aesthetics for the ultimate inspiration with a side of classical elegance. Flooring Xtra Bundall did an amazing job of selecting NFD Revolution Mocha Luxury vinyl planks to complement the rustic furnishing, the complex herringbone design harmonise the dark natural themed furnishing.
NFD Revolution mocha was a perfect choice for this extraordinary space, the resilient flooring not only matched well with the interior aesthetic of the office but was also attractive to prospective clients of all décor interest. It connects seamlessly and was able to add contrast to the space.
Available in 12 variety of colour choices, NFD Revolution range is commercially graded with exceptional quality and durability, with P4 slip rating and BP embossed, each plank emulates the feel and texture of natural wood whilst being able to blend perfectly with any décor to accentuate the high-end and refined appearance of any space.
PROJECT SPECIFICATIONS
Project:
Carla Rausch Interior Design
Completion Date:
September 2019
Commercial Sector:
Corporate - Office
Location:
20 Ashmore Road, Bundall, Queensland
Flooring Contractor:
Flooring Xtra - Bundall
Products:
LVT: Revolution - Mocha