November 14, 2019
by ADMIN NFD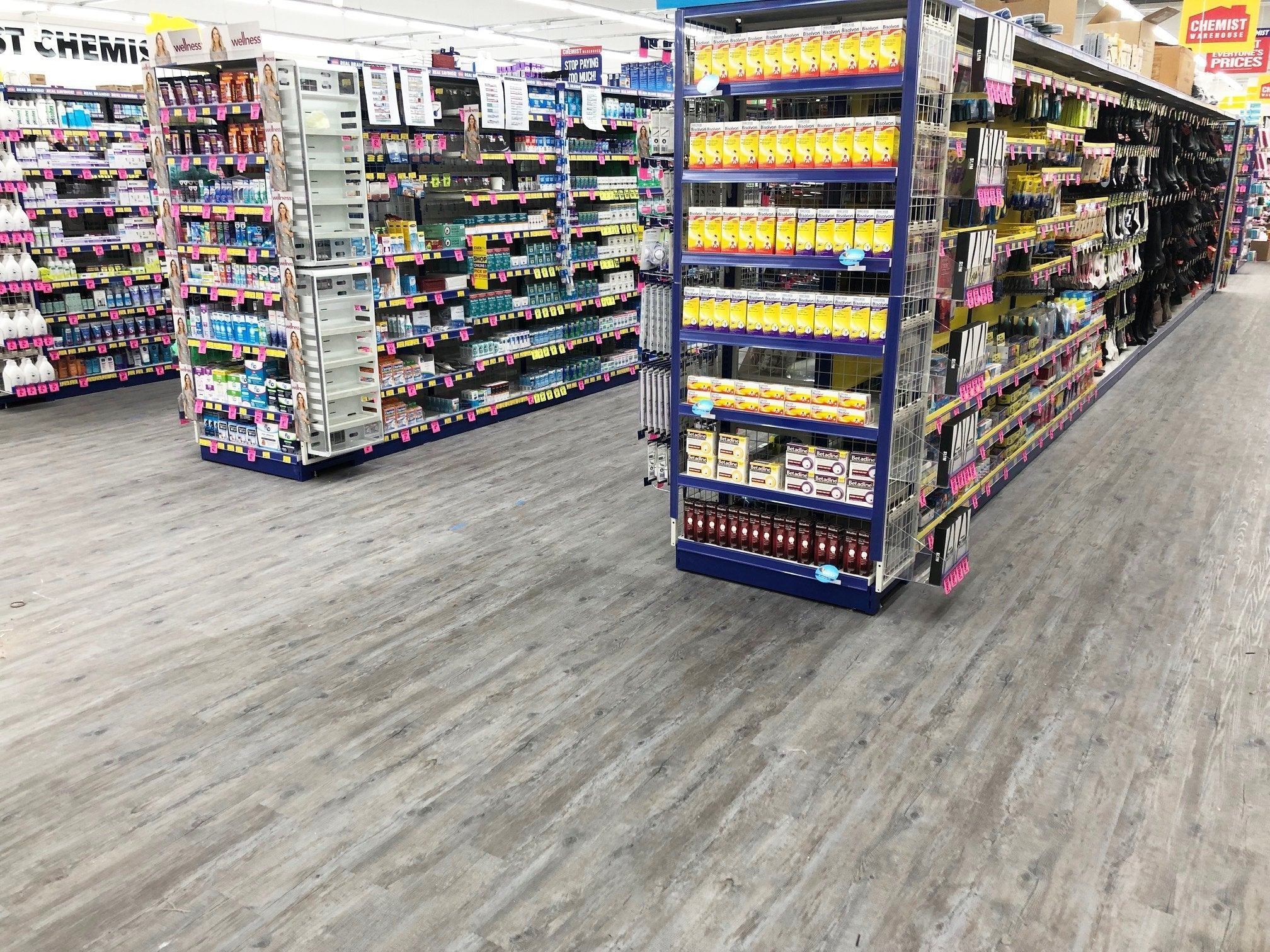 PROJECT BRIEF
Chemist Warehouse is the largest pharmaceutical chain nationally, with over 300 retail stores across Australia. Each store is inundated with different types of customers from mums with prams and strollers all the way through to customers with walkers and wheelchairs. This type of environment entails a high level of foot traffic which makes it all the more important to choose a resilient floorcovering with extremely elevated commercial qualities. The right flooring choice must feature a commercial 0.5mm wear layer, be resistant to scuffs and stains, while also providing a calming ambience with a high level of aesthetics appeal.
Revolution Silverwood vinyl plank was chosen to provide an attractive yet understated foundation to the revamp of this retail store. Silverwood with its dark and distinct flowing gradient tone combination offers a natural finish that flows cohesively with all the different types of products on the shelves, from medicine to cosmetics.
With a P4 Slip rating and high commercial grade qualities, Revolution Silverwood is water resistant, non-abrasive and less susceptible to damage caused by wheelchairs and walkers and other heavy loads, allowing the flooring to remain beautiful for longer.
NFD Revolution collection is ideal for commercial environments, as a result of its advanced strength and outstanding features. All products in the collection comes with a 15 year commercial guarantee, to provide customers with the peace-of-mind that the flooring will stand the test of time.
Project:
Chemist Warehouse
Completion Date:
August 2019
Commercial Sector:
Retail - Pharmacy
Products:
Revolution - Silverwood