September 27, 2021
by ADMIN NFD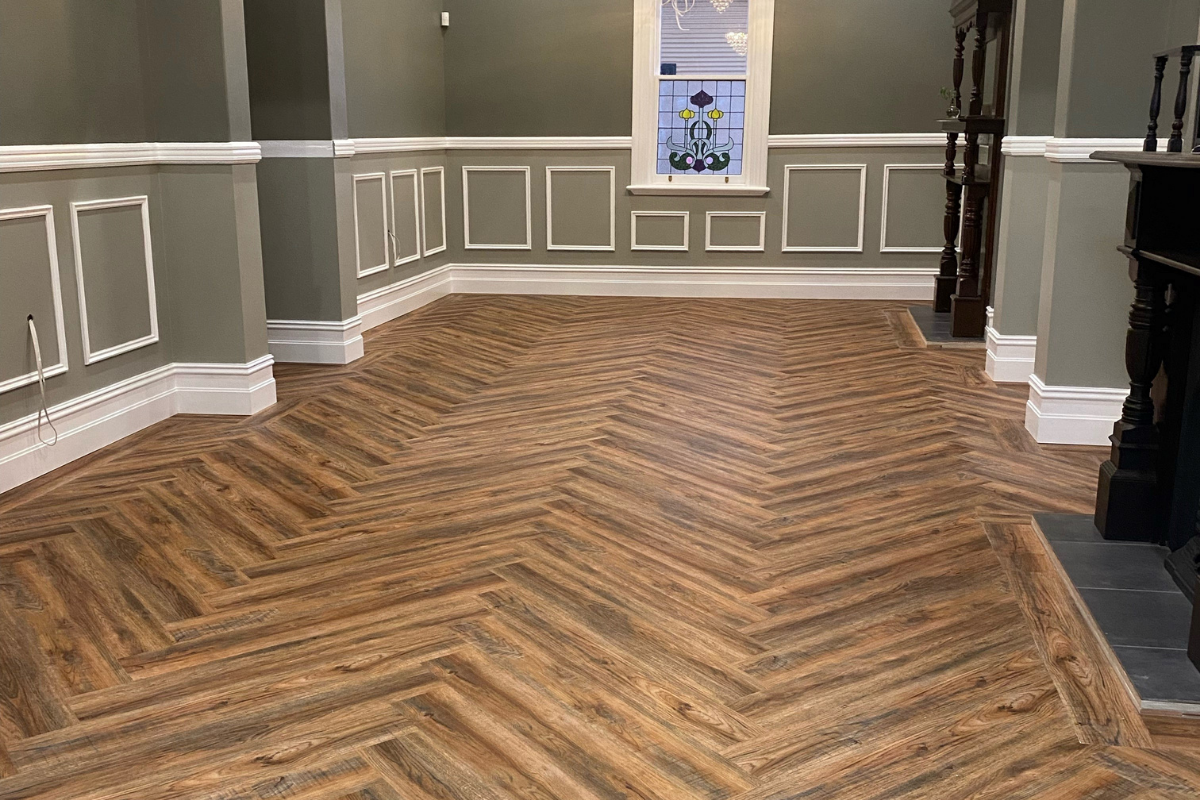 PROJECT BRIEF:
The iconic historical venue Federal Hotel Port Pirie has been a popular public house since 1898. When it was time to refresh the interior, the pub floor needed special consideration due to the rigorous demands of a hospitality venue, coupled with the owners' desire to honour the pub's history.

With heavy foot traffic and the risk of spilled drinks, the flooring choice needed to be highly robust as well as water resistant. Keeping noise levels low was an important consideration, as well as offering premium patron safety by meeting slip and fire regulations. The finished floor needed to look fantastic and complement the vintage style with a rustic edge.

NFD's Soundless luxury vinyl plank in Yarra was selected for its ability to meet the brief. Durable and resilient, Soundless is reinforced with fibreglass and G15 technology to minimise scuffing. Soundless lives up to its name as a premium option for keeping noise to a minimum with supreme insulation technology. It's water resistant, offers a high slip rating and is easy to clean.

The product comes in 12 contemporary colours that reflect tones of nature while delivering a realistic woodgrain look, which was an ideal match for the décor. The herringbone laying pattern honours tradition as well as adds to the overall impact of this refreshed venue.

Working with Focus on Flooring, the NFD team are pleased to have contributed to a very successful renovation.

PROJECT SPECIFICATIONS:
Project:
Federal Hotel Port Pirie


Focus on Flooring


September 2021


Hospitality


Port Pirie, South Australia


Soundless - Yarra