June 09, 2020
by ADMIN NFD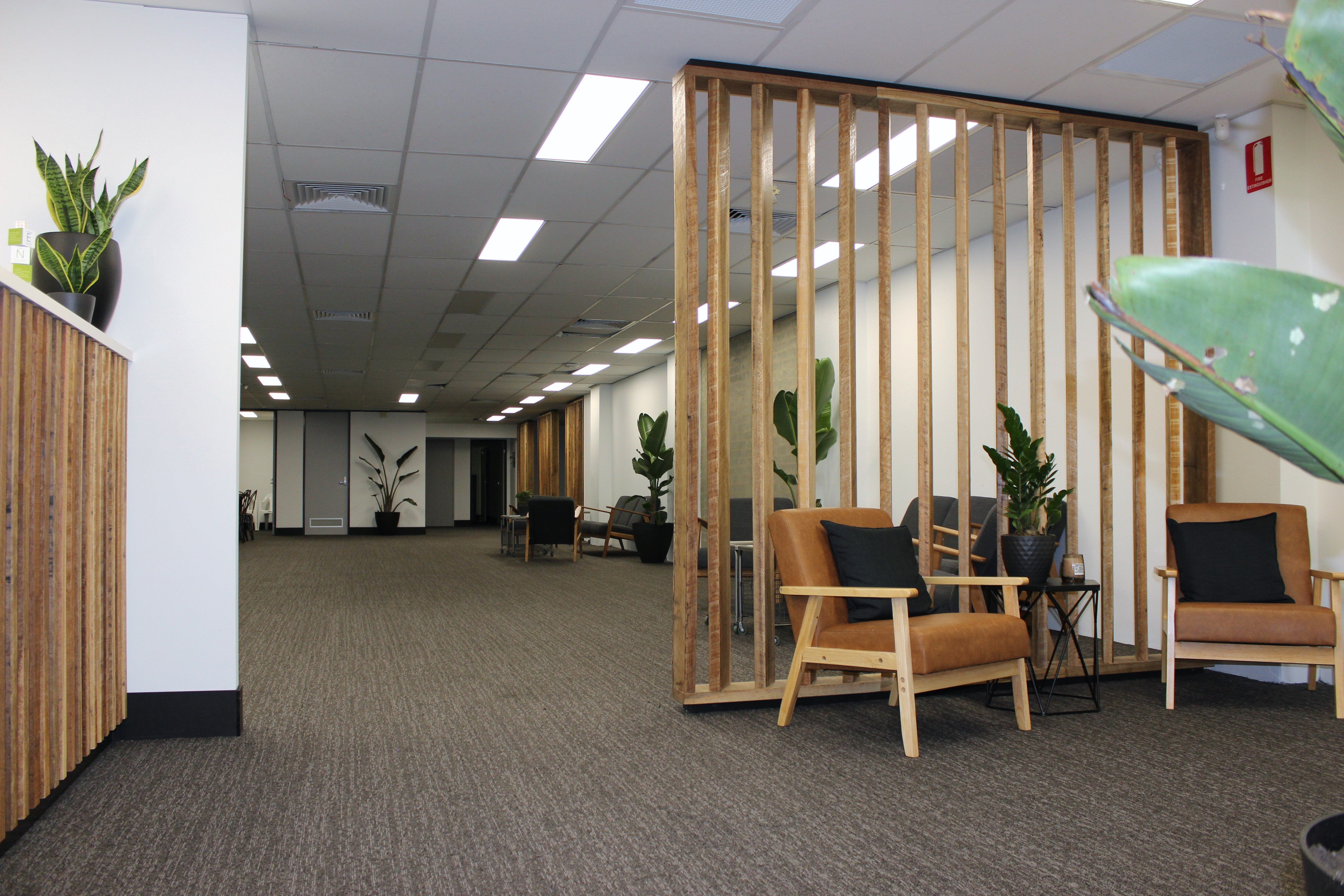 PROJECT BRIEF
The Men of Business Academy (MOBA) have been mentoring young men throughout South East Queensland since 2010. For 10 years they have worked with businesses and schools to improve lives for many adolescent males. When it came time to fit out their Southport office with new flooring, they wanted something that would suit the design parameters of their office and meet the requirements of an education facility.
During this project, NFD worked alongside Queensland Commercial Flooring, supplying them with Evolve SDN Carpet planks and Reaction Luxury Vinyl planks. Evolve was installed throughout the office spaces and waiting rooms, and Reaction throughout the Cafeteria and Hall.
Black Rhino colour was used, bringing a sense of professionalism and class to the spaces. Evolve carpet tiles are fire rated, offering a safer environment for staff and attendees.
Laid in a Natural Oak selection, Reaction Vinyl Planks were laid in the cafeteria and hall. Reaction planks waterproofing allows for easy clean-up, and a P3 Slip Rating, ensuring hygienic and safe spaces all round. As these are high traffic areas, a reliable and durable plank was needed in the flooring. Reaction planks feature wear resistant layers and are rated for high traffic areas. Further, their hyper realistic appearance and natural embossing, featured throughout the Reaction range, keeps the space bright and vibrant.
Project:
MOBA - Men of Business Academy
Completion Date:
May 2020
Commercial Sector:
Education, Corporate Office
Location:
5 Nerang St, Southport QLD 4215
Flooring Contractor:
Queensland Commercial Flooring
Products:
Evolve - Black Rhino
Reaction - Natural Oak