St Raphael's, State Library of South Australia
St Raphael's, State Library of South Australia
October 14, 2021
by ADMIN NFD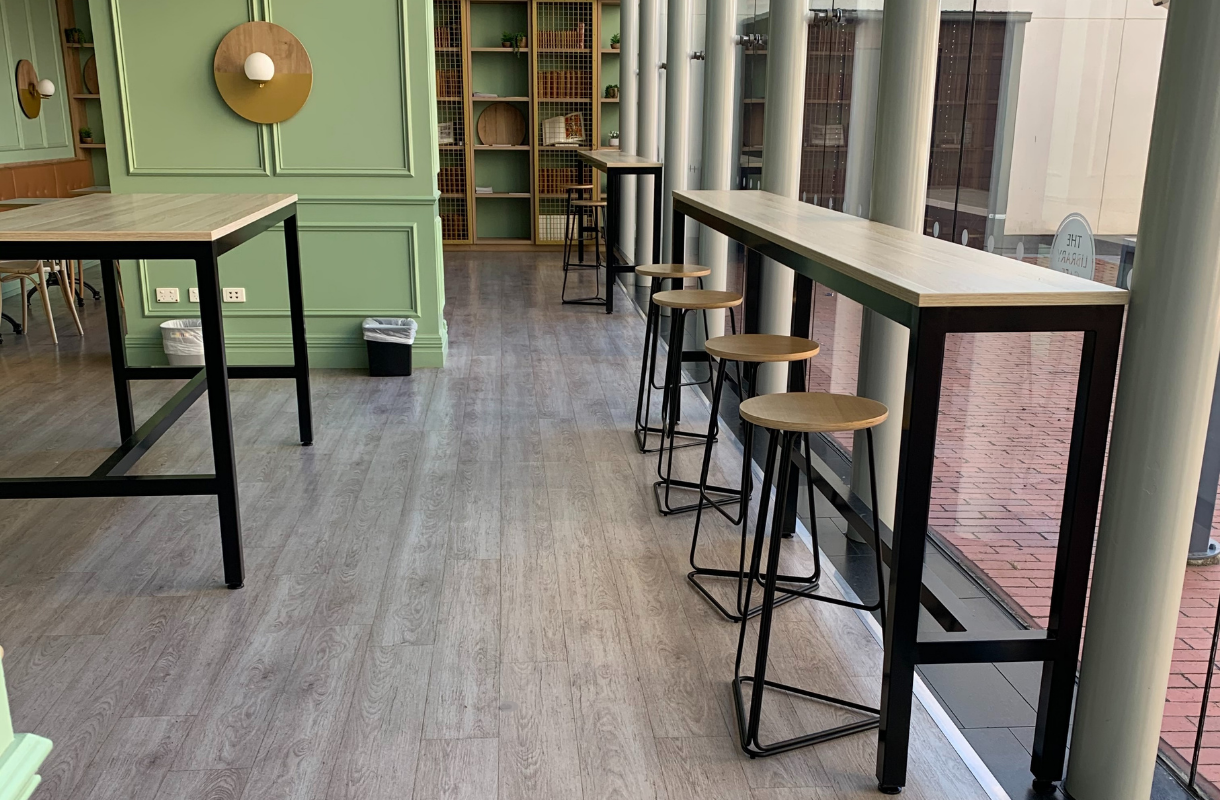 PROJECT BRIEF:
Located at the State Library of South Australia, St Raphael's is a much-loved café offering breakfast, lunch and coffee to locals and visitors.

When designing the café's new interior space, it was important to bridge the gap between the heritage design of the traditional library, while staying true to its own contemporary and relaxed identity.

The ever-popular Illusions luxury vinyl plank was selected as the flooring option for this project. The Natural Pearl tone perfectly complements the fresh green and autumn tones of the décor.

Illusions features a striking woodgrain pattern that beautifully emulates timber while providing added benefits of durability and water resistance. This product is FloorScore and GreenRate Level A certified, ensuring the product is both high quality and environmentally friendly.

With the ability to withstand frequent foot traffic, furniture movement and liquid spillage, Illusions was an ideal choice for this popular venue.


Project:
St Raphael's, State Library of South Australia


Australian Carpet & Tile Company


October 2020


Hospitality


Adelaide, South Australia


Illusions - Natural Pearl