November 20, 2019
by ADMIN NFD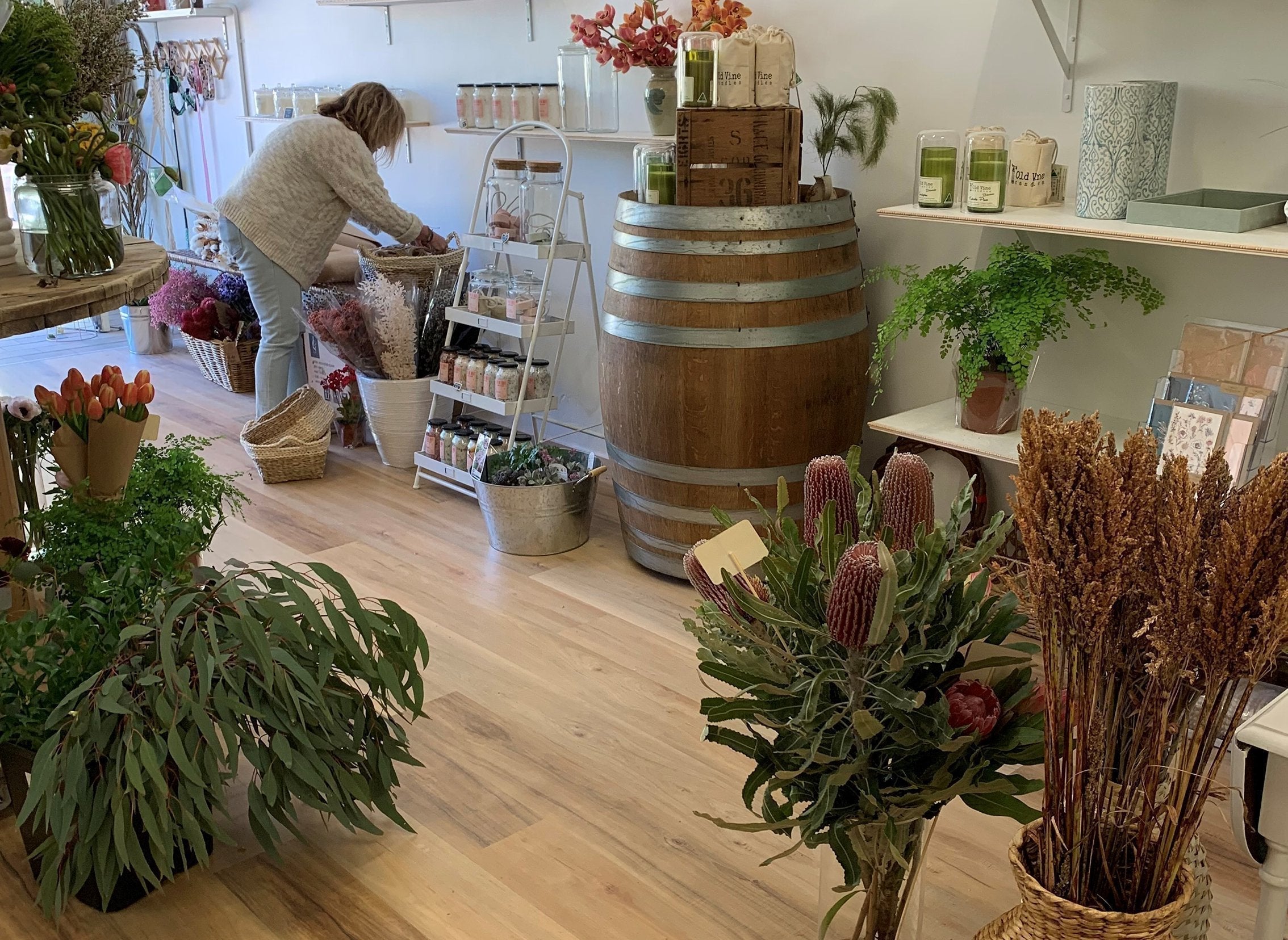 PROJECT BRIEF

When you want to make a statement, look no further than NFD acclaimed Pure Hybrid range. Kimberley Australian Blackbutt is our extremely popular, hardwearing and commercially graded flooring. Featuring bright, clean and subtle designs to accentuate the cultured and refine the appearance of any application.
The aesthetic design of Kimberley Australian Blackbutt replicates the natural materials of true Australian timber look to bring the feeling of "outdoors" to this beautiful Sweet Pea And Me Florist.
Karen at Central Coast floor Masters comments.
"The customer was not only impressed by the quality of the board but they also fell in love with the texture and colour. She needed 100% waterproof flooring as it is a florist but also needed an option that was well within her budget. As you can see it was a fantastic choice for her new shop."
Kimberley Australian Blackbutt with its calming neutral reflecting tones of nature created a classical visual backdrop to showcase the multitudes of arrangements and seasonal blooms. NFD Pure Hybrid comes with a lifetime structural and wear warranty.
Kimberley "Australian species" range offers 5 natural wood designs including classic, contemporary and on trend to match any décor and ambience.
PROJECT SPECIFICATIONS
Project:
Sweet Pea and Me Florist
Completion Date:
November 2019
Commercial Sector:
Retail - Florist
Products:
Pure Hybrid Kimberley - Australian Blackbutt