July 10, 2019
by ADMIN NFD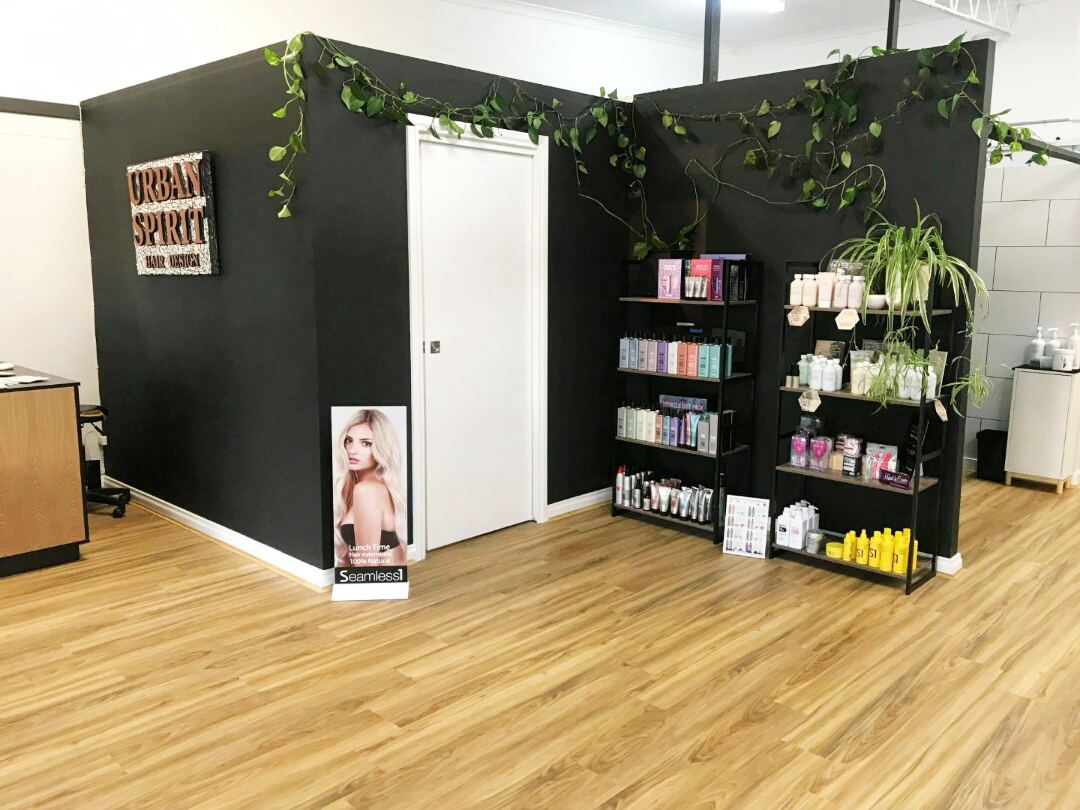 PROJECT BRIEF
Selecting a flooring product for Urban Spirit Hair Design requires style and comfort, but it's also about more than just aesthetics.
The flooring choice should feature flooring that is designed to handle the foot traffic of clients and stylists and the constant topical moisture from the over spill of the washing stations.
While there are no doubt numerous flooring options available, only few possesses the design versatility, durability, comfort, acoustical and safety qualities that are ideal for Urban Spirit Hair Design.
Our Pure Hybrid Flooring is a limestone composite product. It is not only durable and easy to maintain, it also has a high resilience to abrasion and impact damage. With its waterproof and great acoustic properties, our Pure Hybrid range was a perfect solution for Urban Spirit Hair Design.
PROJECT SPECIFICATIONS
Project:

Urban Spirit Hair Design
Completion Date:
July 2019

Commercial Sector:
Retail - Hair Design
Location:
183 Main Rd, Blackwood, South Australia
Flooring Contractor:
Selective Flooring
Products:
Pure Hybrid: - Venice - Coastal Blackbutt: 130m2
BCA Requirements:
Vinyl Plank:
- Minimum Slip Rating of P3
- Critical Heat Flux
Additional Certification:
- FloorScore Certified